From biting bitter cold to major snowstorms, we are sure to be glad that January is behind us. Now's a good time to shift our focus to other beautiful forms of Winter White that aren't as challenging. From a simple vase of forced spring branches to dreaming about a a coveted new addition to your home, a little distraction isn't out of order as we try to keep warm until the thaw.
Top to bottom:
For me, a fresh dump of snow is pretty for about 10 minutes. That's it.
A bunch of white fringed tulips generally take the edge off all of that cold white stuff.
Planning ahead certainly guarantees some additional garden interest. This Blonde Ambition grass is certainly holding it's own.
What do you mean you haven't potted up that Amaryllis you received as a Christmas Gift? Get on it.
I know. Put it on your want list now. One large Saarinen dining table…six Saarinen Executive Chairs. You can't go wrong with white on white, tone on tone. Photo: Knoll
Check that pantry and you might find the few ingredients needed to whip up a batch of this no-churn Bourbon Ice Cream.
Poke around the yard (or neighborhood)with a pair of pruners in your pocket. You could come home with a few flowering branches to force into bloom.
Too afraid to add that dining table to your want list?  How 'bout a more do-able side table? photo: Knoll
I can never have enough white tulips to pull me through Winter. This white Parrot variety is a particular favorite.
If you're going to be stuck inside bingeing movies, how great would it be to do it stretched out on this classic Florence Knoll sofa dressed in creamy upholstery?
Shoveling is horrible. Period. But, a hot soak or scrub down afterword with some Birch scented bath salts? Lovely.
Winter White Cashmere. Now, that'll keep you cozy till spring.   Photo: Naadam
Clearly, the last year and a half have been challenging for all of us. Tech issues being the last to be tackled has left me and simplequietmodern basically MIA. But, now we're back. And, glad to be back to be sure. Before we attempt to catch up, I think a random selection of images from past posts will remind us of where we've been and help me focus more clearly on where we'll go from here. Thank you for checking in and thanks in advance for your patience should we encounter a hiccup or two as we come back up to speed.
Top to bottom:
It's hard to believe but Baby Hambone Jaxon is celebrating his ninth birthday. Even with Covid you know there will be treats.
If you're still working from home you might want to consider some appropriate task lighting. This Muuto Tip lamp through Knoll could fit the bill. Photo:Knoll
And no… I still have not narrowed down the candidates for the reupholstering of this vintage Saarinen Executive Lounge chair.
You don't think you need it until you do. The Landscaper's Hori Hori  Photo: Terrain
My first generation Herman Miller Aeron chair is in need of a tune up. Easier said than done. Photo: Herman Miller
I had the opportunity to install this Billow wallcovering from Knoll on a residential project. Yes, slowly some beautiful things were getting done. Photo: Knoll
Just as the pandemic hit I had treated myself to a pair of Vivobarefoot Gobi II Desert Boots. What can I say? I love a desert boot. Two thumbs up.  Photo: Vivobarefoot
My favorite design inspiration…vintage Florence Knoll  Photo: Knoll
Still looking great even after a twister last summer tore the yard up good. This climbing hydrangea hides a cluster of electrical meters while the tall clipped yew hedge does the same for the furnace and A/C.
Simple summer pleasures. What's better in August than local Midwest Glads…especially in white.
Before Cauliflower Pizza Crust…this Southern Chow Chow. The perfect blend of pickled cauliflower, onions and yellow peppers brightened with Turmeric.
As the shadows grow longer a simple linen covered daybed could be just the spot to kick back and take a nap.  Photo: Remodelista
Cordyline Red Star… Again, the seasonal selection to fill my modern low bowl planters after my search for Artichokes turned up zip.
Yes you can! Make yourself some homemade vanilla ice cream. Just a few ingredients and no ice cream maker needed.
Unless noted, all photos by GP
I didn't include links here, but if you use the search bar at the top of the page you will be taken to the original post.
While hindsight might be 20/20, the New Year brings with it new vision, new possibilities, a new look at old favorites. Take the classic Saarinen Dining Table for example. As long as I can remember there were only two options for me…white base with a white laminate top or, if your wallet was feeling generous, the white base with the Calacatta marble top. simplequietmodern perfection. Then the recent introduction of a new size and new top finish had me rethinking things…re-examining the fluid lines and sculptural form. In it's new incarnation, the Saarinen oval dining table at 96″ will seat eight. And, the black base finish with the matte black laminate top…well, it's just too good. While I'm comfortable most days in head to toe black, it's no wonder I've fallen so hard. Add into the mix the Saarinen Executive Armchair upholstered in Knoll's Classic Boucle in Onyx and the 20's are off to a very good start.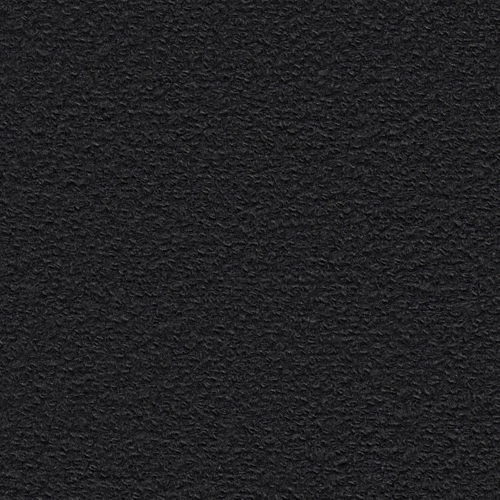 Photos: https://www.knoll.com/shop